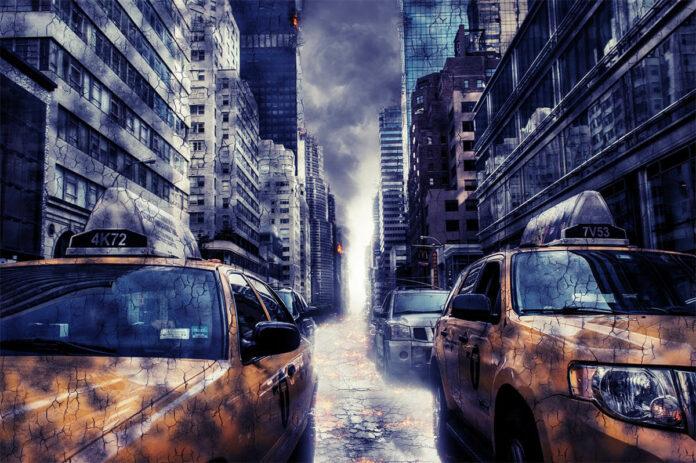 With all the news of mass shootings, riots, and terror attacks happening in major cities around the world, it's no wonder that so many people are paranoid about where they live and how they can protect themselves in the event of an emergency. If you live in an urban area, here are 5 items that will ensure your survival should everything go south! And if you do live in an urban area, you may want to rethink your choice of residence…
1) A Multi-tool
A multi-tool is an essential for any urban survival kit – it's a versatile tool that can be used for everything from opening cans to self-defense. Plus, it's small and easy to carry, so you can always have it on hand. We feel that SOG is your best bet when it comes to multi tools.
With over 25 tools in one convenient package, this knife is sure to become your go-to tool when faced with even the most daunting task. As well as featuring an ultra-sharp 4 serrated blade and 3 straight blade, it has screwdrivers, hex drivers, wire cutters, pliers and more. It also comes with a pocket clip for easy portability! Plus, it's made of high-quality stainless steel blades (meaning they won't rust or corrode), which makes it perfect for all climates.
2) An EDC Knife
An EDC, or Every Day Carry, knife is an essential tool for urban survival. It can be used for self-defense, opening packages, cutting rope, and a variety of other tasks. A good EDC knife should be durable, easy to carry, and comfortable to use. We recommend the Buck Knives Redpoint Tactical Knife with Belt Sheath because it has all three qualities: it's made from stainless steel that won't rust, it's lightweight at only 2 ounces, and its G10 handle offers excellent grip. The blade measures 3.2 inches long and features a partially serrated edge. The locking sheath makes carrying this knife on your belt or backpack strap simple, while the included glass breaker will save you in case of an emergency situation involving broken glass.
3) Tactical Watch
A tactical watch is an essential piece of gear for any urban survivalist. It not only tells time, but can also be used as a compass, altimeter, and barometer. Plus, many models come equipped with GPS tracking, so you can always find your way home. The best part? Tactical watches are available at reasonable prices in both analog and digital formats.
The good old Casio G-Shock, would be a wise and cost effective choice for a really good watch, that is solar powered, has compass, elevation, and weather features included.
We also recommend the Invicta Pro Diver Collection of Tactical Watches which features military-grade materials, stainless steel cases, and Swiss Quartz movements. If you're looking for something more sophisticated, take a look at the Nixon Sentry Swiss Watch – this model features chronograph functions and 24 hour dials.
4) Headlamp
A headlamp is an essential piece of urban survival gear. Not only will it help you see in the dark, but it can also be used to signal for help. It's a good idea to have a headlamp with both a white and red light setting. Red light is less likely to attract attention, which can be important if you're trying to stay hidden. An LED headlamp will last for about 100 hours on one set of batteries. Plus, they weigh almost nothing! Toss one in your bag and you'll always be prepared when something goes wrong.
You can find these just about anywhere, just get on Amazon.com and start searching "headlamp".
5) Folding Lock Pick Set
Urban survival and security go hand-in-hand. These kits are about as tiny as they come, but are still capable of breaking into many common locks without drawing suspicion. You can also find these on Amazon.
There are some things in life that we should just steer clear of trying to tackle without professional help – these locks being one of them. But if you're not convinced yet…that's okay too because there are tons of reviews online by experts who swear by these little guys. They're really just like having your own personal thieves assistant on call 24/7 for all your needs!
These are just a few non-consumable items that will help you become an Ultimate Urban Survivalist.